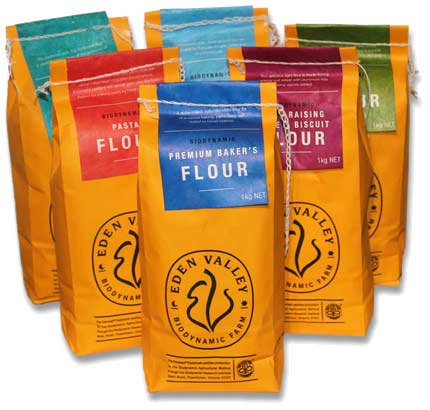 Biodynamic since 1988.
Eden Valley Biodynamic Farm produces quality food produce by the biodynamic method. Our natural products and processes are completely free from genetic modifications, chemicals and synthetic fertilisers.
---
Orders and supply during the COVID-19 pandemic
We are experiencing unprecedented demand for our flour, grain and stockfeeds. Our products are selling out the day they arrive at our customers' stores.
Unfortunately we have a limited amount of biodynamic grain and we unable to satisfy all orders. We are not in a position where we can deal direct with customers either.
Please be patient, we are trying our best at the farm and mill.
Thank you sincerely for your support and interest in what we do.
---